Quality Control
Ortec never compromises on quality. With a philosophy that aims for zero defects, Ortec has established its Quality Management System in which all areas of operations are involved. It is ISO/TS16949 and ISO9001 certified and is fully implementing the quality management system in accordance with all the requirements.
Ortec selects premium raw materials including fine natural rubber from reliable rubber plantations in Malaysia &Thailand. And to eliminate quality defects that may occur from the quality variation of different batches of rubber, the Ortec OTR tyre manufacturer developed its exclusive compounds portfolio to this effect. In addition, top quality materials, such as Bekaert steel cord, ExxonMobil Chemical Butyl Polymers, Cobot carbon black, are used to maintain the high standards.
Ortec has established quality standards for every single procedure in production. A highly sophisticated quality control team is employed to fully implement the standards. And to enhance the effectiveness, an array of inspection equipment from across the globe are applied.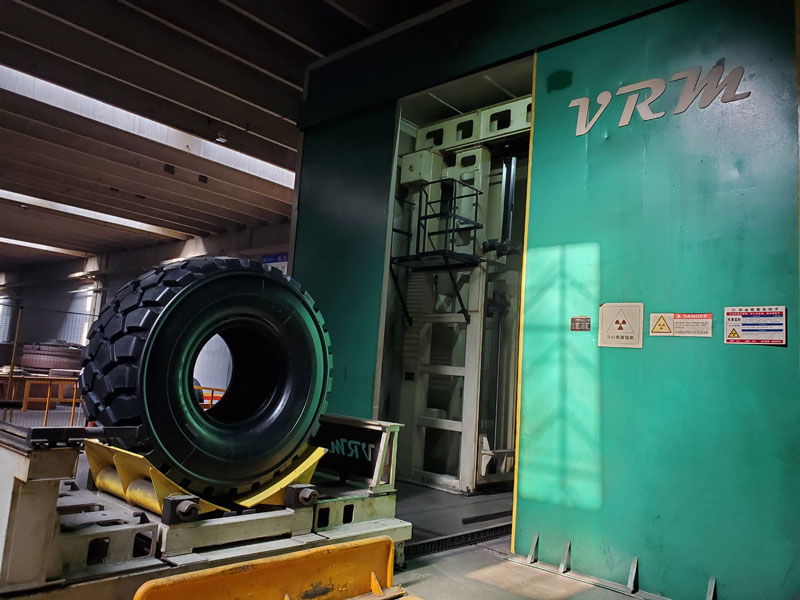 World's Largest Tire X-ray Machine